About Pergolas Eolo
With over 40 years of experience in the motorized awnings and pergolas industry, Emilio Petrongolo has built his reputation by constantly searching for carefully designed solutions and technologies that offer customers modern products with a sleek look that are easy to use and durable!
Emilio Petrongolo founded his first awning company in Italy and later transferred his expertise to Quebec. For over 14 years, he has designed and created Ombrasole products for outdoor spaces that are renowned for their superior quality and modern, sleek look!
Today, Emilio Petrongolo's historical knowledge has become a reference in Canada in the field of motorized retractable awnings and pergolas.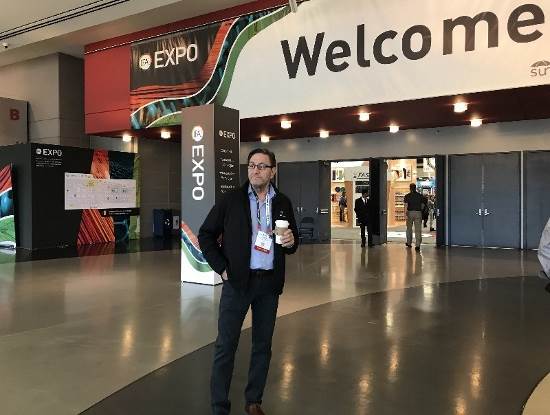 Pergolas Eolo, a pioneer and innovative company dedicated exclusively to the creation of Motorized Pergolas with adjustale louvres joins Ombrasole awnings to create a leading group on the North-Amercican market for the creation and manufacture products for the outdooring. All these exclusive and unique products on the Canadian market are the result of years of research and technological development.
Eolo Star is a Bioclimatic Pergola with motorized adjustable slats adapts to all the projects of extension or outside arrangement.
Moreover, professional installers are trained to install the products by the team of technical experts of Pergolas Eolo to ensure a reliable and safe installation.
Why choose Pergolas Eolo
Pergolas Eolo, a trendsetter in the field of contemporary motorized pergolas, places innovation at the center of its development. Every year the company invests in its R&D department to design products that meet the challenges of today and tomorrow.
The creator and designer Emilio Petrongolo, offers exclusive products for outdooring on the Canadian market, at the cutting edge of performance and comfort.
Pergolas Eolo products are designed and manufactured in Quebec with the highest quality raw materials!
Petrongolo was inspired by the God of the winds Eolo in the Greek mythology to name its latest creation Eolo Star. The pergola with adjustable slats is very resistant to wind!
Pergolas Eolo products require no maintenance in winter and no lubrication in spring.
All Pergolas Eolo products have a 15-year warranty on the aluminum structure and a 5-year warranty on the motor and mechanism.
Directly from the factory to your home or from our certified dealer nearest you!
Pergolas Eolo transforms outdoor spaces into places where it is good to live in freedom and security and do business.
This extensive experience, coupled with advanced manufacturing technology provides Eolo Star customers with the highest quality products at very competitive prices.
A living space signed by Pergolas Eolo acquires a style, an atmosphere and a better economic value.